"And all I hear is ay ya ya ya ya
you're talking way too much"
oooh dear.. tomorrow T____T is gonna be a tired day.. christmas spirit is coming LOL my mom wants to decorate the house with xmas motives.. is cool when you don't have to deco haha! ;P
anyway.. this week I painted my nails with a nail polish I bought a while ago.. like 3 weeks ago haha I just had to buy it..
❤
I went to TodoModa :P and saw the nail polishes and suddenly I saw the Magnetic ones.. OMFG! was the first time I saw one.. so I had to buy it! I wanted this kind of nail polish since some time ago.. so that day I was short of money and decided to back another day.. when I came back to the store, they were not there ¬¬ not even one :( so I went to another store and saw one brown and this lovely green!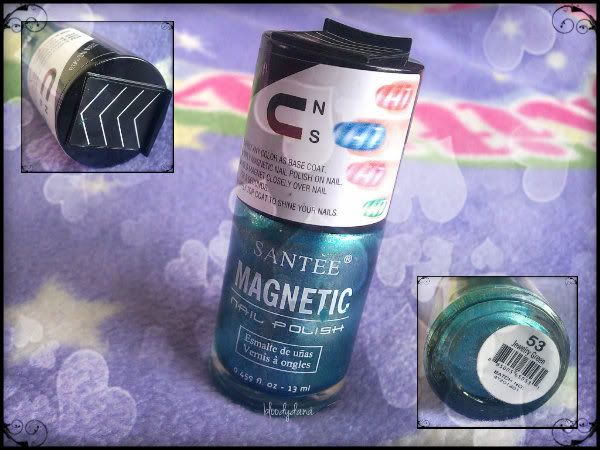 ⇝
Nail Polish in
Jewerly Green
by Santee
I did not know about this brand LOL but I tried it.. and it seems good.. I already had a polish with this shade (teal, maybe?) but this one is magnetic LOL
a few minutes ago I removed the polish from my nails haha 'cause I want to paint them next week again with another colour.. and now I'm letting my nails breathe and rest for a few days :P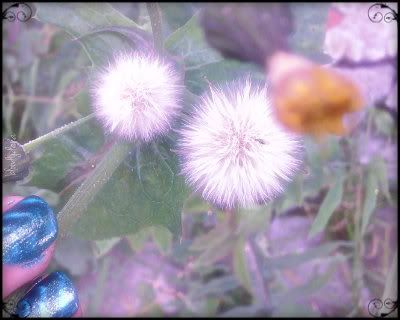 so.. the other day I was eating some cookies *-* ohhh Oreoooos! the ones that are covered with white chocolate.. yumm!
❤
I was a little bit bored.. so I took a picture of my hair after sleeping (all night) with a braid hairstyle :P almost like Katniss (The Hunger Gmes) haha! I have long straight hair, so it looks a little bit wavy, it lasts like that like an hour LOL
I think that's all for now.. really random entry haha n____n! WHATEVER! is the last post of the month.. xmas is coming.. so.. xmas post are coming too!! :P
Laters, babies
❤
Ashlee Simpson - Outta My Head♫