"Yellow diamonds in the light
now we're standing side by side"
finally! so here I am to show some pictures I took from the festive parade ◕‿◕
ohh I just saw some fireworks! yeah FIREWORKS
❤
why? I don't have idea haha but, as always, I took some photos n_____n show you later :P
"Hay sueños que no mueren con el hombre"
"There are dreams that do not die with the man"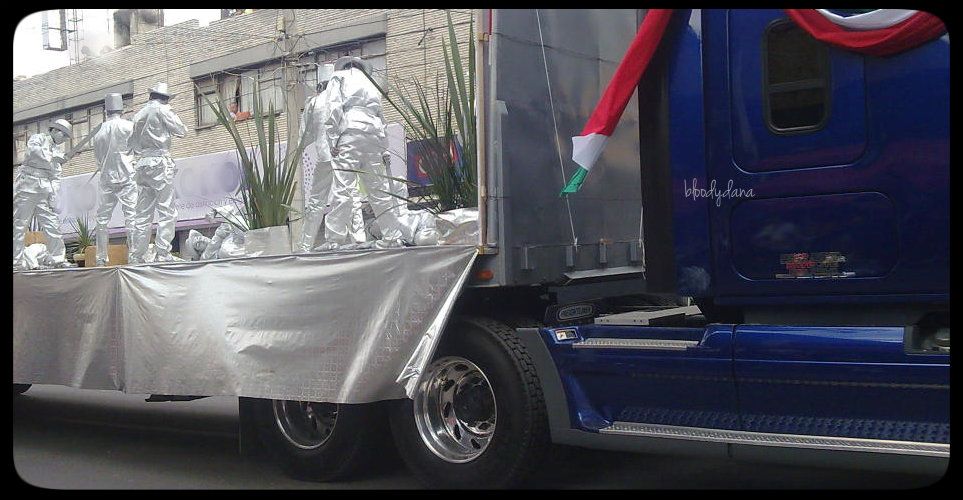 sooooo the parade was full of different things!
❤
I just liked it a lot n_____n my fav ones were the first images, the alegoric car with some kind of "interpretative" play.. they had a recording on latin.. I don't really understood what it said LOL but it was about Independence, all were dressed up in white/cream and they looked like ivory statues, and the two girls.. well, they were walking.. they looked a little bit creepy, they reminded me of La Llorona haha! AMAZING!
and I just had to take a picture of the police dogs LOL I love dogs n_____n
❤
and the beautiful horses! I only uploaded a few photos, but I have more haha
the last picture was one of my fav too, some kind of aztec dancers, I loved the makeup he had on his right side.. skull
❤
maybe perfect for El Día de Muertos (Day of the Dead) LOL
ohh well, I think that's all for now :P
it was funny, I had a good time
❤
see you!